Routine Appointment
Patients requiring an urgent appointment on the same day will be able to call 0161 320 8788 from 08:00 am but before 11:00 am. 
Please complete the relevant online consultation form for routine appointments.
Patients will initially receive a telephone call from either the GP or the Nurse Practitioner.
The GP or the Nurse Practitioner will give telephone advice or arrange an appointment at the surgery as appropriate.
You can also book your apppointments ONLINE using   Patient Access
To find out more information and to register for this service, please click here
You will need to create an account before you can access this service. Please contact the receptionist for more information.
A proportion of appointments will be made available for online booking.
Please note that all telephone calls at the practice are recorded to ensure optimum service levels and for training purposes.
Making the Most of Your Appointment
Surgery Appointments
Surgeries take place throughout the day from 08:00 am to 05:30 pm.
We are also trying to decrease the waiting time for a routine appointment down to less than 5 days, but this may not always be possible if there is a high demand, especially in the winter months   Read More
Please remember that if you wish to see a specific doctor, you may have to wait longer for your appointment.
As the time taken to see a patient is very unpredictable, it is impossible to guarantee that you will be seen at the exact time that the appointment is booked.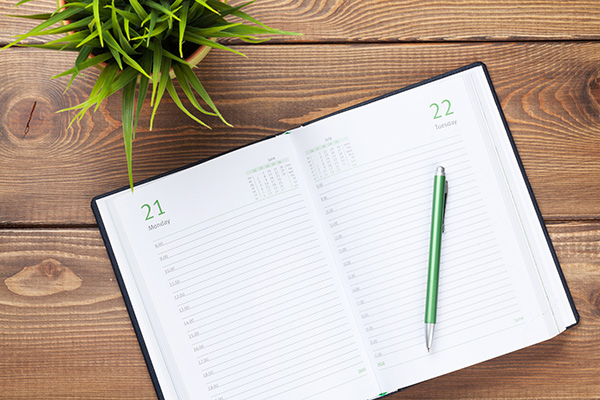 However, we will try our best to see you at the right time as much as possible.
Surgeries can often run late because patients have more than one problem that they wish to see the doctor for, or because a patient's family member attends without making a separate appointment, or because a patient has turned up late for their appointment.
When a delay has occurred, this will have a knock on effect on all other appointments that day, and this can be compounded if several of these delays occur during the day.
We, therefore, ask that you let us know when you book the appointment if you have more than one problem that you would like a consultation for, and that you make an appointment for every family member that wishes to be seen.
We also ask that you attend a little earlier than your appointment time, so that if we are running ahead, we can make use of the time.
Please let us know if you are going to be delayed.
Anyone who attends late for an appointment without informing us will not normally be seen.
Practice Nurse & Healthcare Assistant Appointments
Appointments to see the practice nurse or healthcare assistant are pre-bookable up to 4 weeks in advance.
Please phone 0161 320 8788 or log in via this website to book appointments.
Routine blood tests, blood pressure checks, ear syringing, smoking cessation advice, are provided by the phlebotomist and health care assistant as appropriate.
Contraception checks, smear tests are provided by the practice nurses. You will not need to book an appointment with a doctor for any of these services. The receptionist will also advice whom to make the relevant appointment with.
Text Reminder Service
To assist patients in remembering to keep their appointments we are able to offer a SMS text reminder service. The service will send you a reminder text message between 3 and 7 days prior to your appointment. If you wish to use this service please let us know your current mobile telephone number.
SMS Text Message Consent Form
Denton Medical Practice would like to offer you the ability to receive text message reminders for your appointments booked at the surgery.
The SMS service should not be solely relied upon, as the responsibility of attending and cancelling appointments still rests with you, but we hope this will make things easier.
So that you can continue receiving SMS text appointment reminders, we need you to explicitly consent by completing the online form below.
Cancelling Appointment
If you cannot attend your given appointment please call 0161 320 8788  to cancel or reschedule. On average 85 people every month fail to turn up for their appointments without informing us.
These slots could be put to good use and offered to another patient, allowing the doctors and nurses to reduce any backlog of patients and reduce waiting times. Please think of others when you can no longer attend or need a scheduled appointment.
You can also cancel your appointment online by submitting the form below. This has to be done at least 48 hours before your appointment is due and on a Thursday if your appointment is on Monday or Tuesday the following week.
Self Check-In for Appointments
We have a screen available in the reception area to enable patients to check-in for their appointments. This is very quick and easy to use. If you would like assistance, please ask a member of the reception team.