Ordering Prescription
You can use Patient Access to order your repeat prescriptions.
Please click here to find out more information and to register for this service.
When ordering online, please allow two full working days i.e 48 hours (excluding weekends) for your prescription to be ready. Please note that if you request your prescription after 12.00noon  it will not be processed until the next working day.
Repeat Prescriptions
These can be ordered by using the right hand side of the repeat prescription sheet.
Simply tick the items required, and hand this in to the receptionist.
If you wish to have your repeat prescription form delivered to your address, you will need to post your repeat list with a stamped addressed envelope.
You can request repeat prescriptions online by using Patient Access. Prescriptions will then be processed in the same way.
If you wish to order your prescription online, you will need to create an account first - please ask at reception about how to do this.
The online prescription request form can also be used.
Please note that we do not accept repeat medication requests by telephone as this can lead to mistakes.
This can also clog phone lines preventing others getting through.

When your Repeat Prescription will be ready
AM = Before 12 Noon and PM = After 12 Noon
| | |
| --- | --- |
| Handed In | Collect on |
| Monday AM | Wednesday PM |
| Monday PM | Thursday AM |
| Tuesday AM | Thursday PM |
| Tuesday PM | Friday AM |
| Wednesday AM | Friday PM |
| Wednesday PM | Monday AM |
| Thursday AM | Monday PM |
| Thursday PM | Tuesday AM |
| Friday AM | Tuesday PM |
| Friday PM | Wednesday AM |
Any items not already on repeat prescription must be authorised by a doctor when requested. It is at the doctors discretion if this request is approved.

Acute Prescriptions
If you need a prescription which is not on repeat, you may contact the practice with a request.
This may be done using online prescription request form.
If you have an urgent request, contact the practice.
The request will be assessed by a doctor on the same day.
Please remember that we will not issue prescriptions for antibiotics on the telephone.
Only in exceptional cases will antibiotics be prescribed over the phone at the discretion of the doctor.
Antibiotics Prescription
Antibiotics usually require medical assessment as they do not work for viral infections.
Unnecessary antibiotics lead to resistance of microbes. Your doctor will decide if antibiotics are appropriate.
Get well soon without antibotics
Medication Reviews
When your 'repeat' medication is first issued, the GP will authorise this medication for a certain length of time. This is the amount of time you can order the prescription with the reception team.
Once you have exceeded the amount of issues that the GP has authorised, you will be asked to book a consultation for a medication review.
This could involve a series of questions (so could be done over the phone) or it could involve a more medical examination (i.e blood pressure checks, blood tests etc).
It is vitally important that you have continual medication reviews when neccessary with the GP / Nurse.
This will ensure your health and well being whilst you are taking the medicine. It will also allow the GP to monitor your symptoms to ensure you are on the best care plan.
Whilst we will do everything we can to ensure your medication review goes ahead, in extreme cases you could have your medication refused if you do not attend your medication review.
Prescription Charges and Exemptions
Extensive exemption and remission arrangements protect those likely to have difficulty in paying charges (NHS prescription and dental charges, optical and hospital travel costs). 

The NHS prescription charge is a flat-rate amount which successive Governments have thought it reasonable to charge for those who can afford to pay for their medicines. 
Prescription prepayment certificates (PPCs) offer real savings for people who need extensive medication.
Current NHS prescription costs
The current prescription charge per item is £9.00
A 3 month PPC is £29.10 and saves you money if you need more than 3 prescribed items in 3 months.
A 12 month certificate is £104.00 and saves you money if you need more than 12 prescribed items in a year.
Telephone advice and order line 0300 330 1341
There is further information about prescription exemptions and fees on the NHS Website
Electronic Prescription Service
Denton Medical offers Electronic Prescription Service which allows the GP to send an electronic prescription through a secure link to the nominated pharmacy.
This process eliminates the need to collect the prescription from reception, hence saving you time. It is also environmentally friendly as it saves paper.
What is the Electronic Prescription Service?
A new way to get your medicines and appliances
The Electronic Prescription Service (EPS) is an NHS service. The Practice can send your prescription electronically to the place you choose to get your medicines or appliances.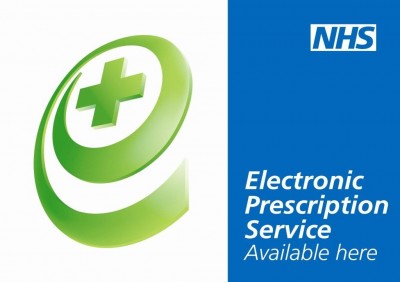 What does this mean for you?
If you get a repeat prescription, you will not have to spend your time going to your GP practice each time to pick up your paper prescription. Instead your GP will send it automatically to the place you choose, with no chance of it getting lost.
 
You will have more choice about where to get your medicines because they can be collected from a pharmacy near to where you live, work or shop.
 
You may not have to wait as long for your prescription items, as there will be time to get your repeat prescription items ready before you arrive. If any of the medicines on your prescription are out of stock, they can be ordered in ready for you.
When will I be able to use EPS?
This practice is now live and using this new service. Please register for this service at your chosen pharmacy.